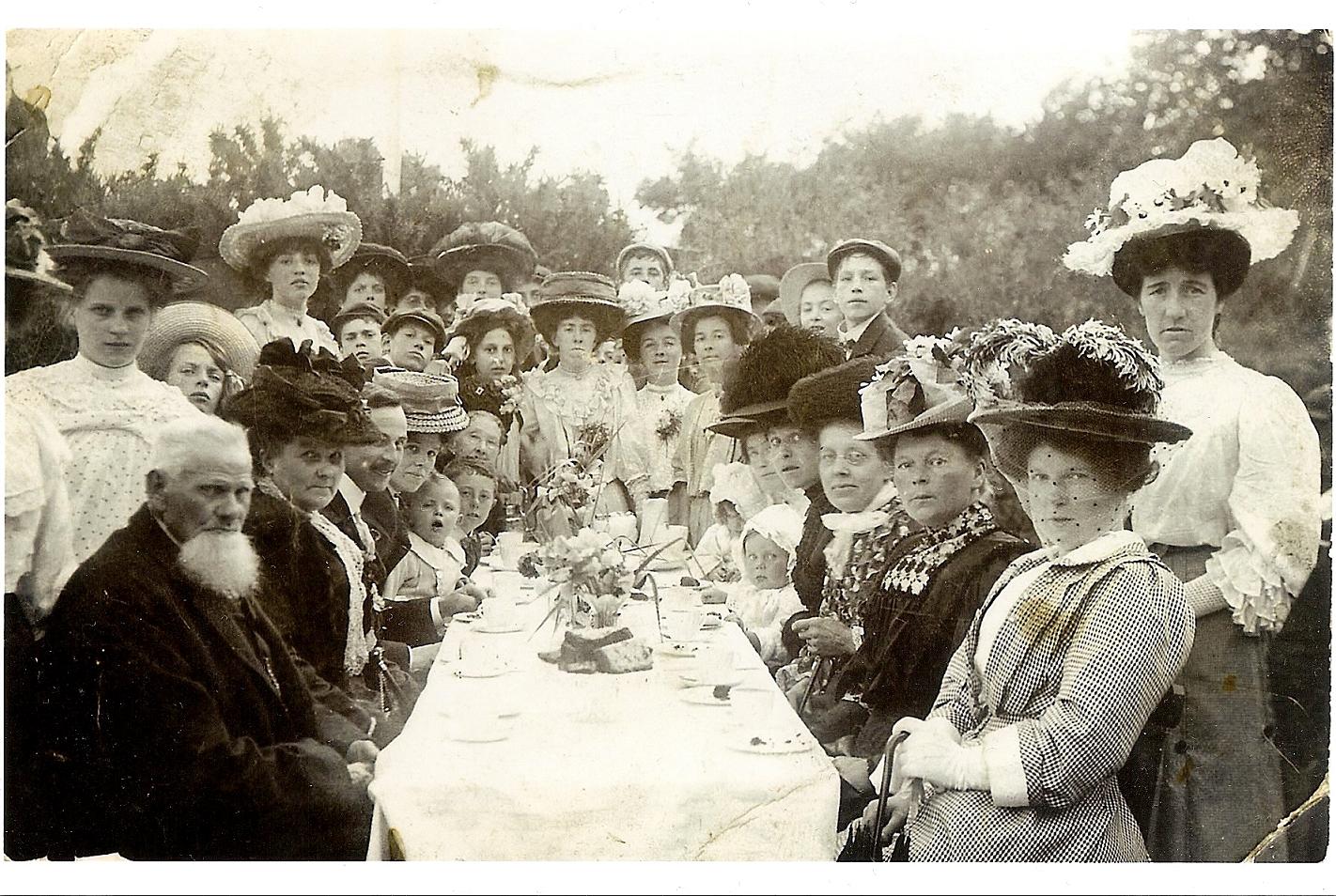 How To Date Old Photographs From Fashion: Early-20th Century Photographs - Edwardian & First World War
A introduction to understanding Edwardian and World War 1 images through clothing and fashion.
In my blog about Victorian studio portraits, I mentioned various methods of dating old, unidentified family photographs, with special emphasis on analysing the fashion clues. Researching photographer/studio operational dates can sometimes help (assuming data sources are complete: not always!), but dates may be elusive, or too wide for a firm historical context. By contrast, the appearance of our ancestors and relatives as they posed for the camera cannot be mistaken: their clothes and accessories were real and of their time, providing an accurate contemporary visual record.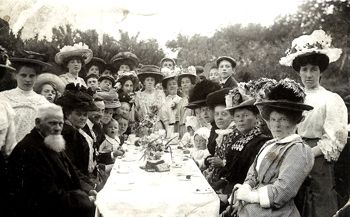 The dress of the past as seen in photographs never lies, but recognising the garments, hats and hairstyles key to image dating requires a well-trained eye. Guessing dates of old photos is unhelpful: ill-informed 'guesstimates' undermine the validity of a photograph, reducing the chance of accurately identifying its subject(s). Family photographs are precious heirlooms that deserve due consideration, so knowing the historical parameters, with reference to dated photographic examples and through an understanding of dress, age, status and place, is invaluable. This is an informed introduction to dating fashion in Edwardian and WW1-era photographs, 1901-1919.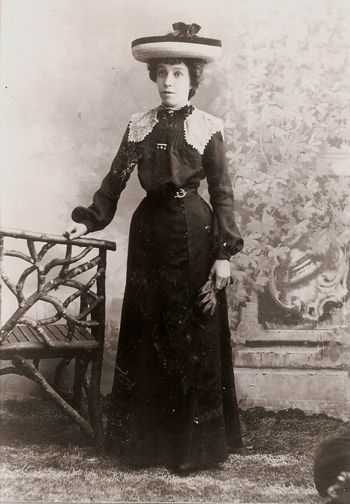 In the early-1900s, the feminine ideal was a shapely hourglass silhouette, expressed in a separate blouse and skirt or formal bodice and co-ordinating skirt. Firm corsetry created a cinched waist, the bodice/blouse fabric was full in front, accentuating the bust; narrow sleeves widened towards the wrist and fitted into a cuff. Skirts shaped with gores outlined the hips smoothly, flaring out towards the hem. Wide hats were often toques, merging crown with brim. Men wore a three-piece suit comprising jacket, waistcoat and trousers, the jacket lapels usually small. Starched shirt collars stood high or were turned down. Hats were rounded cloth caps, bowlers, felt styles with pinched or dented crown and straw boaters. Most mature men wore moustaches, older men beards.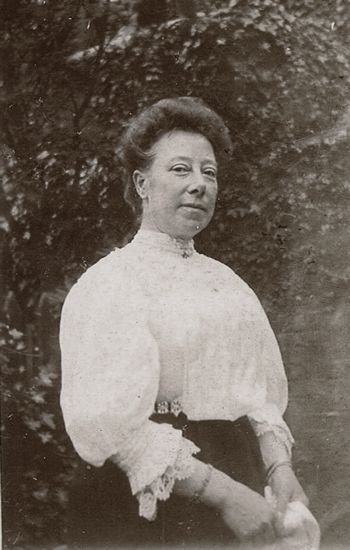 Women's blouses retained a high choker-like collar throughout the early-1900s, until at least 1910. A white or pale blouse was usual, often worn with fashionable 'tailor-made' suit comprising smart, functional jacket and skirt. In about 1905 blouse sleeves grew fuller and shorter with flounced detailing at the elbow, or deep cuffs. Long hair was drawn up softly around the head and from 1906 hats gained a wide crown, trimmed with flowers, feathers or ribbons. Men's suits remained of moderate cut until c.1910, a starched shirt collar with rounded points usually teamed with long knotted tie. Bowler hats were a formal option, cloth caps the working man's choice, the cap flattening from c.1905.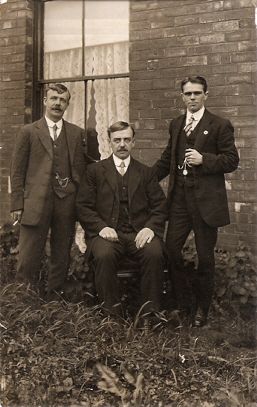 In the early-1910s a slender line evolved for women, a more natural, columnar silhouette. The waist was set slightly high, skirts narrowed and some hemlines rose to the ankle, an extreme version being the 'hobble skirt' of 1911-1914. Necklines began to lower c.1910, sometimes featuring collars and fitted sleeves were layered or shortened to below the elbow. Sweeping 'Titanic-era' hats were wide, often worn tilted. Echoing female styles, men's suits grew slender, jacket lapels typically long and narrow and striped suiting material popular. During the 1910s younger men favoured a clean-cut look, moustaches worn by older males.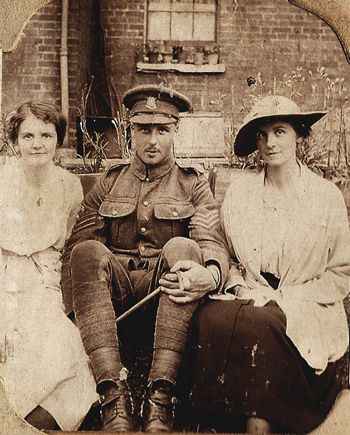 The typical female wartime outfit (1914-1918) was a blouse, plain skirt and loosely belted jacket or casual knitted cardigan with large outside pockets. From 1915 women's skirts grew wider, some hemlines rising to calf-length, especially for work. A practical front-buttoning blouse with revers also became established, collars growing larger each year. Hats were often small in size in the early-mid 1910s, attaining wider brims from 1916/17. Men's civilian clothes retained their narrow cut: many males were in uniform from 1916.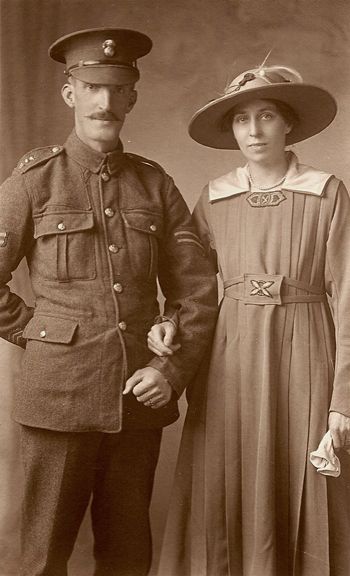 A new silhouette for women developed, dominating the years 1918-1920. Often called 'barrel-shaped' this was a billowing style, slightly high-waisted, with loose folds falling vertically down or narrowing to a low calf-length hemline. The effect worked with a separate blouse and skirt or fashionable one-piece dress/coat-dress. Garment collars were large and prominent, typically set wide over the shoulders. Hats were relatively plain with small round crowns and wide skimming brims. Many men remained in uniform until demobilised in 1919 (or later). Expert uniform IDS should ideally be carried out by a military historian.
Images courtesy of Claire Dulanty, Beryl Venn, Kat Williams, Jayne Shrimpton
Jayne Shrimpton, BA History, MA History of Dress
For expert help with your Victorian images, please contact me, download my service list or see my relevant books.